Across the united states network system of continue freelance writers deliver continue authoring products and services. Keep on making for all those vocation areas
professional cv writing services
ResumeCoverscv.com
Expectant Mothers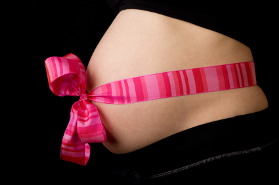 As a new OB patient, you will be given a booklet called, "Your Pregnancy" on your initial appointment. We encourage you to read this book as it will provide you with knowledge and understanding about your pregnancy. Feel free at any time to ask questions concerning any topic in this book or any other question related to your pregnancy.
After your initial OB visit, your prenatal visits will be arranged at approximately four week intervals during the first seven months, and closer thereafter. You are urged to keep your appointments, it is an established fact that responsible prenatal care contributes to the health of the mother and infant. We love children, but due to the harmful effects of German measles and other infectious diseases in pregnancy, we request that you try your best not to bring children to the office.
WHAT TO EXPECT ON YOUR FIRST VISIT!
Your initial Obstetrical Visit takes about 1 hour with our OB Nurse Counselor, who along with you, will complete a health history and a pregnancy profile. This initial OB visit provides an opportunity for the nurse to obtain a confirmation of your last menstrual period and to make sure you are taking prenatal vitamins. Our nurse will also draw some prenatal lab work, and will discuss pregnancy related medical issues like nutrition, exercise, genetic testing, etc.
Depending on how far along your pregnancy is, you may also be scheduled to see your OB doctor after your nurse visit. During your initial visit with your OB doctor, you will be given a complete exam, to include a pelvic exam, Pap smear, breast exam and lab cultures for sexually transmitted diseases. Your physician may conduct a fetal heart tone using a doppler device, or if medically indicated, your doctor may order an ultrasound.
You should arrive 15 minutes early for your appointment.
5 items you must bring with you for your initial visit! 
1. Any and all medication (please include any herbal or vitamin supplements)
2. Date of first day of last menstruation
3. Your significant other (if available)
4. Medical Records if transferring care from another practice
5. Insurance Card
COMMON DISCOMFORTS OF PREGNANCY
The discomforts of pregnancy are normal due to the dramatic changes that are taking place in your body. Many of these changes may produce uncomfortable symptoms. Knowing that these are normal and will disappear or improve as the pregnancy progresses makes them more bearable.
We have put together some suggestions to help make you feel better. We still advise that no medications be used in your first trimester (12 weeks) but, if used, to do so sparingly. NEVER exceed the recommended dosage on any medication! Remember, you cannot make the symptoms go away, but our attached recommendations may make them more tolerable for you. Click here for our recommendations and suggested medications.
ILLNESS UNRELATED TO PREGNANCY
You should consult your family physician or internist for care when you have an illness or injury unrelated to your pregnancy. We will cooperate with your family physician in every way possible for your well being, but we cannot be primarily responsible for anything other than your obstetrical and gynecological problems.
DRUGS DURING YOUR PREGNANCY…
All drugs should be limited to those prescribed by your doctors who know that you are pregnant. Many drugs can be dangerous to you or your baby's development. If your family doctor prescribes drugs or X-rays during pregnancy, be sure to remind your doctor that you are pregnant. We recommend you use Tylenol instead of aspirin for headaches and other minor aches and pains. If you have influenza or a persistent cold with fever, you should consult your family physician. You should not take any tetracyclines, tranquilizers or sleeping medicines during your pregnancy unless prescribed by your obstetrician. Please refer to the handout on over-the-counter medication provided to you in your OB package.
LABOR
At the onset of labor, please phone when you are having contractions at 5 to 8 minute intervals. Also phone us if your membrane ruptures, if bleeding occurs or when in doubt. If labor is starting, DO NOT EAT. PLEASE PHONE THE BABY LINE (111-1111) BEFORE GOING TO THE HOSPITAL. Please make arrangements beforehand for your family physician or pediatrician to examine your newborn baby. You may want to discuss this selection with us. We will discuss a choice of anesthesia with you during the final weeks of pregnancy
When Is It Time to Call the OB Doctor?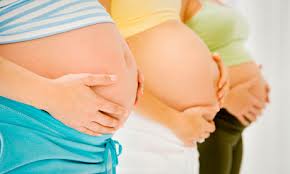 IT IS TIME …When the contractions come at regular intervals and increase in frequency, duration, and intensity as time progresses. Lying down or relaxing will not stop or relieve the contractions of true labor. You should time your contractions for at least one hour. They should be five minutes apart and taking your breath away before calling the doctor. OR…
IT IS TIME …When your bag of water breaks. Fluid may escape in a sudden gush or trickle out in a slow leak. It will be a continuous leaking of fluid and will run down your legs, especially with changes in position. OR…
IT IS TIME …If you start bleeding heavily like a period. Call the doctor immediately!
If you suspect that any signs of labor are happening, and you are able, you should make the call yourself rather than having someone else make it for you. It is best for you to answer questions directly and explain exactly how you feel. Always call the office at 799-2229 (BABY) before going to the hospital. This includes nights, weekends and holidays. We have an answering service that will page the doctor if you have signs of labor, and he/she will return your call as soon as possible.
AFTER DELIVERY
Your obstetrical fee includes a six-week postpartum examination. We will help you decide on a contraceptive method at this time. This exam does not have to be with the physician who delivered you. It is your choice but it is important that you have this exam.
It is very important you have regular examinations at least once a year when not pregnant. This should include a cancer screening test – generally referred to as a PAP SMEAR test.
HOSPITALS
We deliver all our patients at Palmetto Baptist Medical Center. For information on hospital charges, please contact the hospital. Information on pre-registration is included in your OB package provided by our office. Please fill out the form(s) and return it to Palmetto Baptist Medical Center well before your due date.
INSURANCE
Please be aware many employers and/or insurance companies require pre-certification prior to surgery, delivery or admission to the hospital. It is impossible for us to remain current as to which employer or insurance company requires what type of pre-certification. Since it is your insurance and not ours, it is your responsibility to determine if pre-certification is required prior to surgery, delivery or admission to the hospital. We will be happy to assist you in this regard.
Many insurance companies limit the length of stay for each hospitalization. If your insurance company pre-authorizes a specified amount of days, you (the patient) are responsible for notifying your physician when you are staying longer than the authorized number of days. Your insurance company makes you responsible for any hospital charges incurred beyond their approved length of stay. It is very important for you to determine if your insurance policy limits your length of stay in the hospital. The insurance company's phone number should be on the back of your card.
All patients are responsible for their own insurance. Please CALL your insurance company. Notification of inpatient or outpatient surgery admission to the hospital or deliveries are the patient's responsibility. Failure to pre-certify oneself will result in a reduction of benefits or possibly no benefits at all. If a circumcision charge needs to be filed with your insurance company, you must notify this office of the correct insurance company. Charges will not he submitted until this information is provided.
You must notify our office of any changes in your insurance plan or benefits.
** It's very important to ADD your BABY to your health insurance plan as soon as possible after birth. (This is how the circumcision gets paid, too.) **
PAYMENTS
Based on benefits received from your insurance carrier, a monthly payment arrangement will be provided to you from billing department. We call this your "OB Estimate." Click here to see our "OB Estimate & Payment Agreement" form. You are obligated to us for the stated fee and this amount must be paid by the 1st day of the 7th month of pregnancy.
You can find our "OB Billing Policy" on the 2nd page of our "OB Estimate & Payment Agreement." If you have any insurance or payment questions, our Insurance Department (799-8816) will be glad to assist you.
OBSTETRICAL FEE INFORMATION
We have separate fees for a Vaginal delivery and for a C/Section. These fees include your routine prenatal care, delivery and the post-partum exam.
Your obstetrical fee does not include charges for lab work, non-pregnancy related visits, ultrasounds, non-stress tests, circumcision, anesthesia, hospital or any other tests or exams required for your care and the care of your baby.
These services are NOT included in the obstetrical fee:
1. Circumcision of a male infant
2. Rhogam injection
3. Additional Injections (Flu, etc.)
4. Ultrasounds **
5. Fetal stress test and non-stress testing
6. Amniocentesis, diagnostic
6. Glucose Screen/Blood Sugar
7. Genetic Testing
8. Hemoglobin
** Ultrasound scans are performed for medical necessity and are ordered by a
physician. Patient requested scans must be ordered by the physician in writing
and paid for at the time of service.
SUMMARY
More so than in any other specialty of medicine, the practice of obstetrics requires mutual understanding, respect and confidence. We try to offer you the best and highest standards of medical care and request you reciprocate by having confidence in our judgments. Our ultimate goal in providing your obstetrical care is your continued good health and the delivery of a healthy, robust newborn.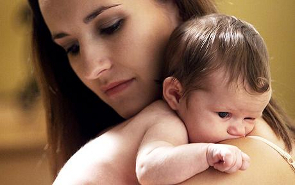 If you have any doubts, please convey them to us and do not hesitate to request another opinion if you are not satisfied. We feel that the patient/physician relationship is unique, sacred and confidential and we shall always strive to keep it that way.
If you have any further questions, please feel free to discuss them with us.