The OB Suite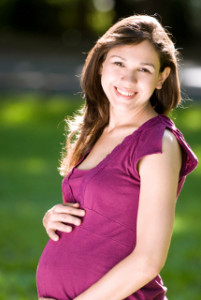 Welcome to the OB Suite!
Welcome to one of Columbia's few OB Suite. Capital City OB-GYN Associates are proud to have developed and have dedicated the OB Suite just for you! You are the center of our care and attention here at the OB Suite. Everything we do, we do for you. Throughout the cycle of life, we have been committed to the compassion and quality care our patients deserve. For you see, we never forget that we are patients, too. When you see our doctors, you become part of our family. Together, you and your doctor, will decide what is best for you and your baby.
DEDICATED OBSTETRICAL CARE
Attached behind our GYN practice, the OB Suite offers complete prenatal services for our pregnant patients. Both parents are encouraged to fully participate in this exciting experience.
Each patient has the freedom to choose her own comfort of labor and delivery. Some may choose prepared childbirth and expect no, or minimal, anesthesia with the birth. Others may prefer epidural anesthesia to remove the pain of labor and delivery.
Our patients receive a good educational background of information about pregnancy changes, labor and delivery techniques, birthing alternatives and testing during pregnancy. Breastfeeding instruction is also available for interested mothers. Our nurses are educators and are an important part of your medical experience with us. We place special emphasis on patient education and nutrition.
The care you receive with us is special and sets you apart from others. This is a joyous and important part of your life and the best is here for you. The physicians of Capital City OB-GYN Associates each have their own patients and you may choose the one with whom you feel most comfortable for the majority of your visits. However, we practice obstetrics together for your benefit. While it is impossible for one physician to be available 24 hours a day, 7 days a week, it is possible for us, in a joint practice, to give you this type of coverage.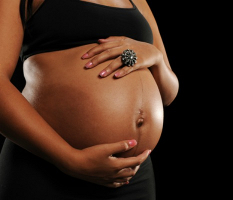 We assure you one of us will always be available to you. For this reason we will ask you to rotate your visits, so that you can be equally acquainted with each of us, and we can be completely familiar with your case. And besides, you don't want you to be delivered by a stranger, do you? OB Telephone calls and OB "work in" office visits will he handled by the doctor who is on call for the day.
AN ADDED PLUS…Friends Forever
Since ONLY pregnant patients are seen in our dedicated OB Suite, many long lasting friendships have been created. Knowing the woman next to you is pregnant can be very reassuring to new Moms-to-Be. She may have already experienced the concerns and issues you might be having. Also, many wonderful friendships begin in the OB Suite when "Experienced Moms" answer simple questions from Moms-to-Be like, "Is this your 1st or 2nd baby?" "Is it a boy or a girl?" "Who is your pediatrician?" or, "Where's the best place to buy maternity clothing?" We call this…"Baby Bonding." It's nice to make new friends who are pregnant when you are!
If you should need to call, we appreciate your explaining your problem as accurately as possible. A member of our staff will return your call as soon as possible. Of course, emergency calls receive immediate attention.
At night or after hours, please identify yourself clearly and tell us your due date. The on-call physician may be at home with family and will not have your record available. Records are kept in the offices with copies going to the hospital early in pregnancy. We do ask that you keep after-hours calls limited to problems that need special or immediate attention.
SPECIAL SERVICES
We maintain state-of-art equipment in the OB Suite to assist us with diagnostic problems. These services are available to us to help in your care. Often, we are able to offer testing at a lower cost than hospital-based equipment. But more importantly, we get the results quicker and you get the added convenience of being tested during your appointment without having to reschedule or travel to another location. Unfortunately, some of our patients may not have this luxury due to their insurance carrier's requirements.
We also offer child birth classes and our physicians meet regularly to go over all high risk OB cases.
ULTRASOUND
Diagnostic ultrasound is available right in the OB Suite. This test uses sound waves to create a picture of the baby in the womb. We are able to follow growth patterns, placental (afterbirth) location, and baby's position. We use ultrasound to diagnose twins for example. If you have an ultrasound study scheduled, be sure you arrive with a full bladder as it lets us "see" better. A certified sonographer will perform the test and the doctor will review the results.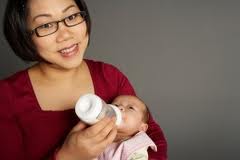 With our new ultrasound equipment, we have the capability to provide "Baby Portraits" using 3D/4D images of your baby. This non-medical sonogram is accomplished solely for the purpose of entertainment, and will NOT provide any additional medical information. Subsequently, it can NOT be accomplished during your regular sonogram and insurance companies do NOT pay for them. For more information click here.